WHAT IS INDIE PRODUCTIONS?
Indie Productions is an independent collaboration among Acting School, Drama Classes, Theatre Groups & Theatre Practitioners. Indie Team consists of Theatre Actors, Directors, Writers and Mentors from Gujarat as well as theatre experts from Mumbai. The Team collaborates to achieve the common motive of spreading theatre across the country to every individual through performances, workshops & events. The Indie Team has a vision to take Theatre to every individual through - THEATRE WORKSHOPS THEATRE EVENTS THEATRE PRODUCTIONS We at Indie believe that Theatre is not just an Art Form, Not just a Tool to Interact with the Society, Not just a Reflection of the Society, Not just an Entertainment Medium but Theatre is a Way of Living Life & hence at Indie we plan to take Theatre to maximum individuals and change the way they see LIFE !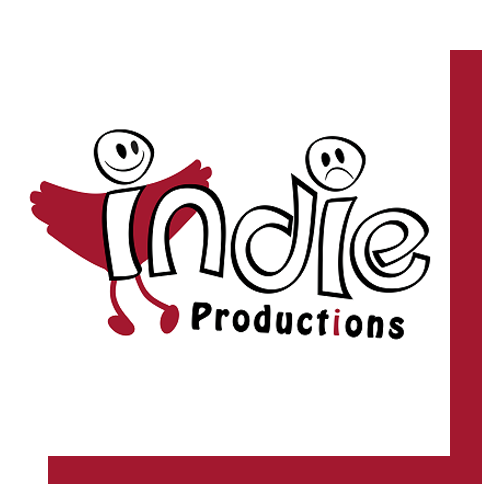 INDIE THEATRE WORKSHOPS (WHAT DO WE OFFER?)
INDIE THEATRE PRODUCTIONS (WHAT DO WE PRESENT?)
At Indie we plan to bring the best of theatre from all over the world to your nearest performance space. We have a huge range of theatre plays of our collaborated theatre groups which can be presented for you or your company as and when needed. The range of productions we have is so vast that we can fit into your need as well as budget easily. What we promise you is results as per your expectations. Any language, any genre, whatever budget, whatever event, if you know the type of theatre production you would like to organize we will find it for you and present it for you.
INDIE THEATRE EVENTS (WHAT DO WE ORGANIZE?)
We feel that scenario of theatre in the whole of Gujarat and especially Ahmedabad is very messed up. In order to clear this mess, presentation of good quality theatre productions from all over India is needed in Ahmedabad! Hence, Indie Theatre events. We bring the best of theatre productions from all over India to Ahmedabad through collaborations or by organizing events at regular intervals. In order to change the scenario, it is important to present before the audience, the possibilities and get them out of drawing room comedy plays that they are used to. Checkout images of past Theatre Events our team has organized and managed for Institutions & Corporates.
Indie Produtions Studio (WHERE WE WORK?)
Under Construction
પ્રયોગશાળા - PRAYOGSHALA - प्रयोगशाला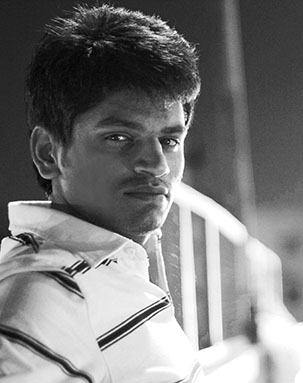 Clients (WHAT DO PEOPLE SAY ABOUT INDIE ?)
If you love acting or you are passionate about it, just don't wait go for this workshop you will learn from the best mentors. With the best mentors and best coordinators, it helps you to build the coordination in the amicable nature being spread. Learn and enjoy this process and journey and see the difference in you!!!!!
- Khushi Bhatt

It was an outstanding experience performing at Scrap-yard with the support of team of Indie Productions. We have seen their progress in every department across the time.
- Manoj Shah

આ વર્કશોપ થી તમે માત્ર એકટિંગ સ્કીલ જ નહીં તંમે પોતાને સમજી શકશો અને લાઈફ ને આગળ વધારવા પોતાને સમજવું પણ જરૂરી છે. પોતે જે ફિલ કરતા હોય એ એક્સપ્રેસ કરતા હું શીખ્યો છું જે મારા માટે જરૂરી હતું. બીજું કહું તો અહીં 5 ફેકલટી જે એમના expriance શેર કરી ને તેમજ ગણી મહત્વ ની વાતો કહી છે. અને હું ગર્વ અનુભવું છું કે મને આ તક મળી #આભાર #રંગાયન
- Jignesh Prajapati
It was an absolute pleasure to have worked with the Indie Productions team in delivering a part of a course at IIM Ahmedabad. The team was very professional. They were very talented and willing to take on the challenge of doing something they had never done before. The best thing about them was that they were very responsive to our needs and able to work with a disparate group. They were great at improvising too.
- Prof. Neharika Vohra
Fabulous, thrilling and a lot of fun - never a dull moment with theatre workshop happening! The workshop is not limited to the lecture sessions but extends way beyond to all phases of life! A great experience which introduced me to myself & made me a better person. Also helped tremendously in team building and personal confidence boosting, as well as personality enhancement- something which is very much required in today's professional environment, I recommend this for all Institutions & Individuals!!
- Vandini Pathak

Contact
FEEL FREE TO CONTACT US FOR ANY QUERIES, MAKE SURE THE QUESTIONS ARE RELATED TO THEATRE ONLY!
Where is Indie?
OFFICE
17, SUHASNAGAR SOCIETY, NEAR DINESH HALL, OPP. BHALCHANDRA COLOR LAB, ASHRAM ROAD, AHMEDABAD - 380009
QUERIES
indie.product@gmail.com
CALL US
+91-86-48-888-848+91-99-25-355-455+91-79-2657-88-08